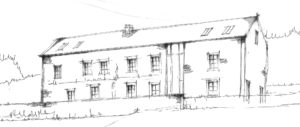 Rates
Low Season
Mid Season
High Season
Weekend
1310
1560
1890
Long weekend
1370
1630
1970
Midweek
1140
1400
1700
Week
1510
1700
2080
Christmas
/
/
2460
New Year
/
/
2890
Ascension weekend
/
/
2090
May 1st weekend
/
/
1980
Pentecost weekend
/
/
1980
Rates (€) provided for information only, subject to change
Due to C

ovid

 restrictions: special discounts for June 2021!
Renting periods
Low Season (LS) : January, February, March, November, December
Mid Season (MS) : April, May, June, September, October (except Dutch vacation week)
High Season (HS) : Summer holidays (July and August), Easter holidays, Dutch vacation week (mid October), Halloween, Christmas, New Year, Carnival, 1 May, Ascension and Pentecost
Weekend : from Friday 5 p.m to Sunday 8 p.m
Long weekend : from Friday 5 p.m to Monday 10 a.m
Midweek : from Monday 5 p.m to Friday 10 a.m
Week : 7 consécutive nights
Accomodation costs
Heating – electricity – water: 35€/night in the summer (1/05-30/09) and 60€/night in the winter (1/10-30/04)
Wood: 6 € bag
Cleaning: 170 €
Household waste: € 9 /60 L grey bag (sorted waste is free)
Tourist tax: free
Dog (1 max. under acceptance of the owner): 25 € / stay
Rental deposit: 900 €, wired 10 days in advance to our bank account. The guarantee refund will be allowed within 14 days after deduction of the expenses of stay and provided there is no major damage or moved furniture.
Availabilities
Click here to ask for further information